5 min read
Why Are Delivery Times Longer than Usual & What Is IMPACK Doing to Address this? (+ FAQs)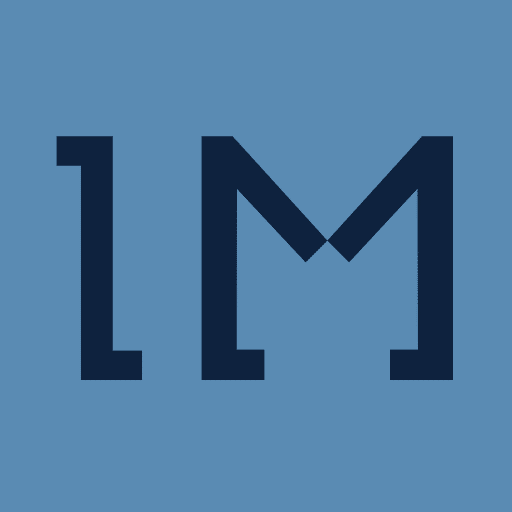 IMPACK : 9 April 2021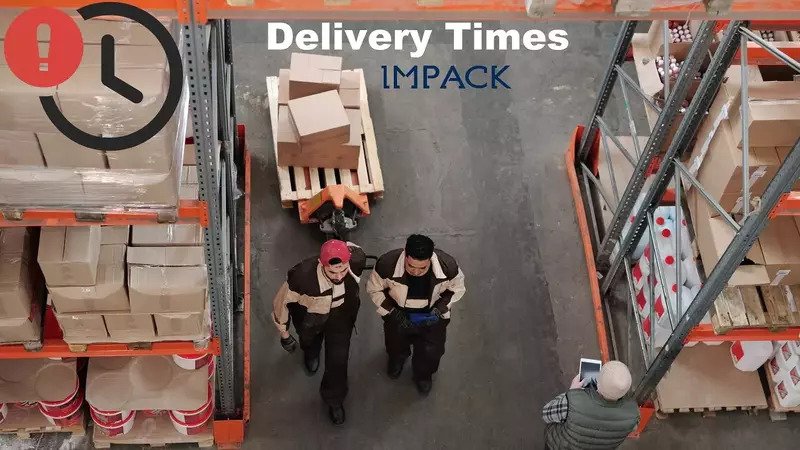 Nothing is more infuriating than these two words: "Delivery delay."
No one enjoys delays on anything. That's just the truth.
And when it comes to deliveries, delays are even more dreadful and frustrating.
We all seek, and expect, some form of certainty when it comes to the delivery of a product/service. And when this certainty is distorted, it becomes difficult to decide whether or not this purchase is even worthwhile doing.
Especially when it comes to high-ticket items.
Over the last 2 weeks, dozens of our existing clients from around the world, many potential new clients, and our very own sales department asked IMPACK's headquarters this same one question:
"Why are delivery times longer than usual?!"
We hear you.
Because so many are asking this same question, and given that we feel an immense responsibility to the industry, as a whole, we wanted to answer this question as honestly and openly as possible.
Why Are Delivery Times Longer than Usual?
Before we get to the reasons, it is noteworthy to mention that we, at IMPACK, are always on target with our deliveries. Apart from very few, and rare exceptions, we have not delayed the delivery of any machine in IMPACK's 20 year history.
We have a strong dedication to deliver on time. It is what we've been doing over the last 20 years, and are continuing to do despite the unprecedented challenges the economy has faced. Our clients are always made aware of the present delivery time and estimated delivery date.
The purpose of this article is to provide you with context on why delivery times are longer than usual.
Reason #1: We've booked 100% of our production pipeline in 2021 within just the first 2 months of 2021.
Full disclosure: This year, our sales at IMPACK are exceeding all our forecasts by an astronomical number.
This is something that we're very proud of because it reflects that our products are appreciated and sought after. But, as a manufacturer, it puts us in an uncomfortable business position where our orders have skyrocketed to a number we've never seen before.
This means that delivery times will be longer than usual since our pipeline is almost full, and we cannot provide our machines as fast as we normally do.
Reason #2: The COVID-19 pandemic disrupted our manufacturing capacity.
The COVID-19 has forced individuals, families and businesses, like ours, to adapt to new, troubling challenges including supply and demand disruptions and economic uncertainties.
This has had major repercussions on our production during the months of March to May of 2020 where our manufacturing capacity was greatly reduced.
Fortunately, we were able to quickly mobilize and adapt our way of business; in order, to continue serving our clients, protecting our employees and doing our part to ensure the safety of our community.
Reason #3: There is a global shortage of all machinery components and the emergence of the "Great Global Steel Shortage."
A complex interaction between the COVID-19's impact and the reduction in production that took place last year has led to a global shortage of various machinery components. All subcontractors, suppliers and manufacturers that make the components we buy to make our machines have sent us delay warnings ⚠️ for those components.
In addition, our economy has been challenged in 2021 with what has been dubbed as the "Great Global Steel Shortage" where the prices of steel have almost doubled but steel availability is scarcer than ever (WorldSteel, 2021). Therefore, almost all the parts we use to build our machines are in shortage.
As the economy rapidly recovers, all businesses are in the process of increasing their production and attempting to recoup what they lost last year. Hence, there is a looming surge in global production where everyone who held back on investments, purchase of equipment and production during 2020 is now over-investing, over-spending and hoarding every component that they can get their hands on.
This, altogether, has inevitably led to a global shortage of components.
What Is IMPACK Doing to Reduce Delivery Times?
Thankfully, solutions do exist, and we're working hard to implement them at scale.
Solution #1: We're implementing a state-of-the-art ERP system.
IMPACK is in the process of implementing an ERP system to manage all our business processes in one centralized and integrated software. Our new ERP system will allow us to keep track of all the moving parts of manufacturing and distribution, lower our costs and optimize our inventory management functions.
Solution #2: We're drastically increasing our product inventory.
The second major project we're working on is scaling our product inventory as much as possible.
Last year, we kept our inventory at almost the same level as in 2019, which was still ambitious, given that we did not know where the economy was headed with the COVID-19.
That said, our revenue seemed to be steady but the uncertainty made it risky for us to produce more than what we've produced in 2019.
Because so many of our clients expressed their dire needs for automation and have asked us for reduced delivery times, we listened and are in the process of rapidly increasing our production to respond to our clients' needs.
Solution #3: We're hiring more employees than ever and our offices are quickly growing.
We're hiring more people to make more machines to increase our production and reduce our delivery times. Although there is a major labour shortage in our market, we did not let that hinder us.
We've responded by increasing our employee headcount by 14% through hiring 5 paid interns to our company of 40 employees since January that have undergone training and are already working on supporting tasks in real-time.
Solution #4: We took advantage of several government-subsidized programs and we're opening major credit lines to fuel this growth.
To meet our clients' needs and production objectives, we're expanding our capabilities by investing in several programs including R&D, ERP implementation and training, quality control, outsourcing and small-tech innovation projects.
This will allow us to continuously support and advance our customers' goals and meet the ever-evolving needs of the packaging industry.
Frequently Asked Questions:
1. Why Can't You Build Your Machines Faster?
The reason why we can't build our machines faster is because we have limited resources and floor space availability. We are investing in ways that will evolve our accessibility to resources and we have exciting plans for an additional manufacturing plant, possibly as soon as 2022.
This manufacturing plant will encompass several projects including manufacturing, IT, R&D, prototype testing and a LIVE demo center.
Stay tuned for an article on our Learning Center. We can't wait to share with you the big things we've been working on 😉!
2. Shouldn't You Have Planned for this Demand and Prepared Inventory Accordingly?
Could we have planned for the demand and prepared for the inventory ahead of time? How could we have planned better?!
Those are questions we have asked ourselves internally so many times!
The truth is, we did not have any forecast that showed this enormous amount of sales in January and February. It is out of proportion of every forecast we could have made, and even more surprising with the unprecedented challenges we encountered in 2020.
3. What Is the Point of Buying Now if the Delivery Times Are So Long?
It is in your benefit to order sooner than later, even if delivery times are longer than usual because we take orders first in, first out. That is, we prioritize the manufacturing of the machines according to the signature of the contract and the completion of payment for the associated invoice.
Therefore, the faster you order, the faster you get your machine. It might be long today, but it might be longer tomorrow.
Because every company is different, we customize and tailor our machines to each company's production reality and constraints. Hence, we build to order. If you don't order, we don't build.
We're here for you.
We'll be continually updating you with the latest and greatest news on our Learning Center.
We'll be providing answers to the most frequently asked questions we receive and are committed to helping companies, like yours, around the world to maximize their folder-gluer's productivity and unleash their full potential.
IMPACK, with innovation we stand.
Still looking for answers?
👉 If you still can't find what you're looking for, or have more questions about delivery times, feel free to get in touch! - we'd be more than happy to answer all your questions!
👉 If you've decided that it's worth the wait and want to make an order, contact an IMPACK expert to get first on the list! We'd love to help, and maybe even show you one of our machines LIVE in action 😉.