11 min read
Top 5 Challenges in Carton Packaging Production & How to Overcome Them
Written by: Stefan Badertscher, 13 July 2021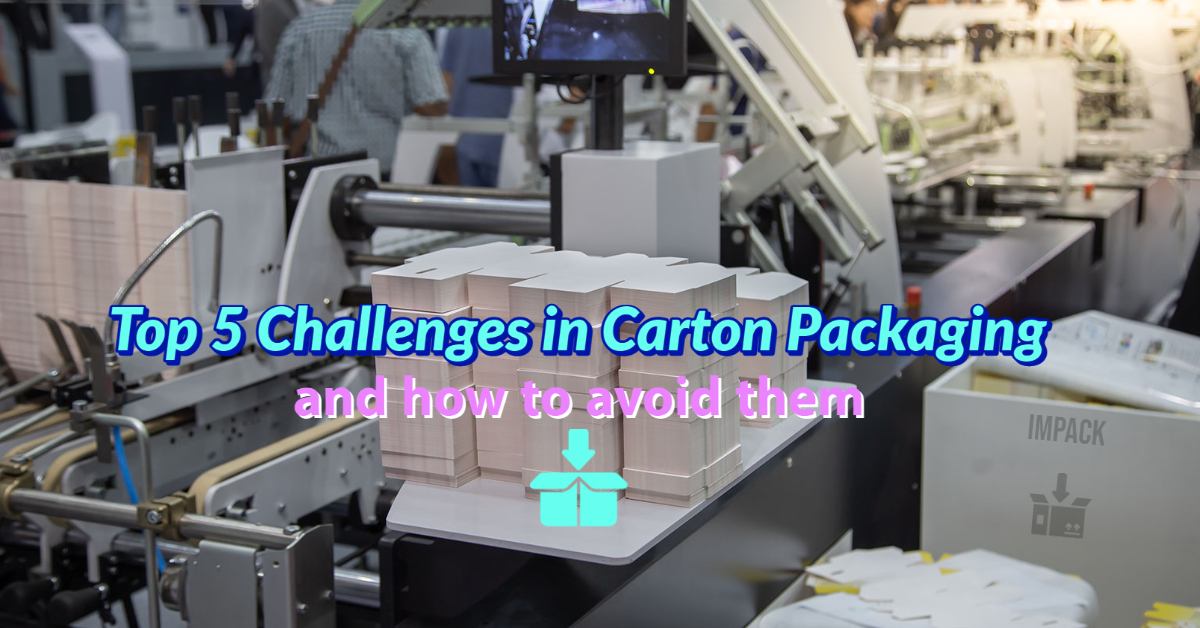 8 out of 10 companies in the packaging industry whom we talk to face one or more of those 5 pressing challenges.
And being the Director of Sales and Marketing at IMPACK, I hear about those challenges on a day-to-day basis.
Depending on the company, those challenges may vary in strength, intensity, and urgency.
However, in the end, regardless of what market or company you're in, those challenges all boil down to these same 5 themes:
Increasing box complexity.
Increasing variation in box quantity.
Increasing unexpected orders.
Increasing seasonal orders.
Increasing cost pressure.
At IMPACK, we specialize in analyzing carton board and corrugated box manufacturers' work methods and designing, manufacturing, and installing packaging equipment on and around folder-gluers.
We closely, and continuously, assess the packaging industry's challenges and adapt our solutions to help support and advance box manufacturers' most aggressive production goals.
Let's take a closer look at these 5 challenges and what they mean to you as a box manufacturer.
More importantly, we will cover exactly what steps you need to take to overcome those challenges.
Challenge #1: Rapidly Growing Demand For Custom-Made Boxes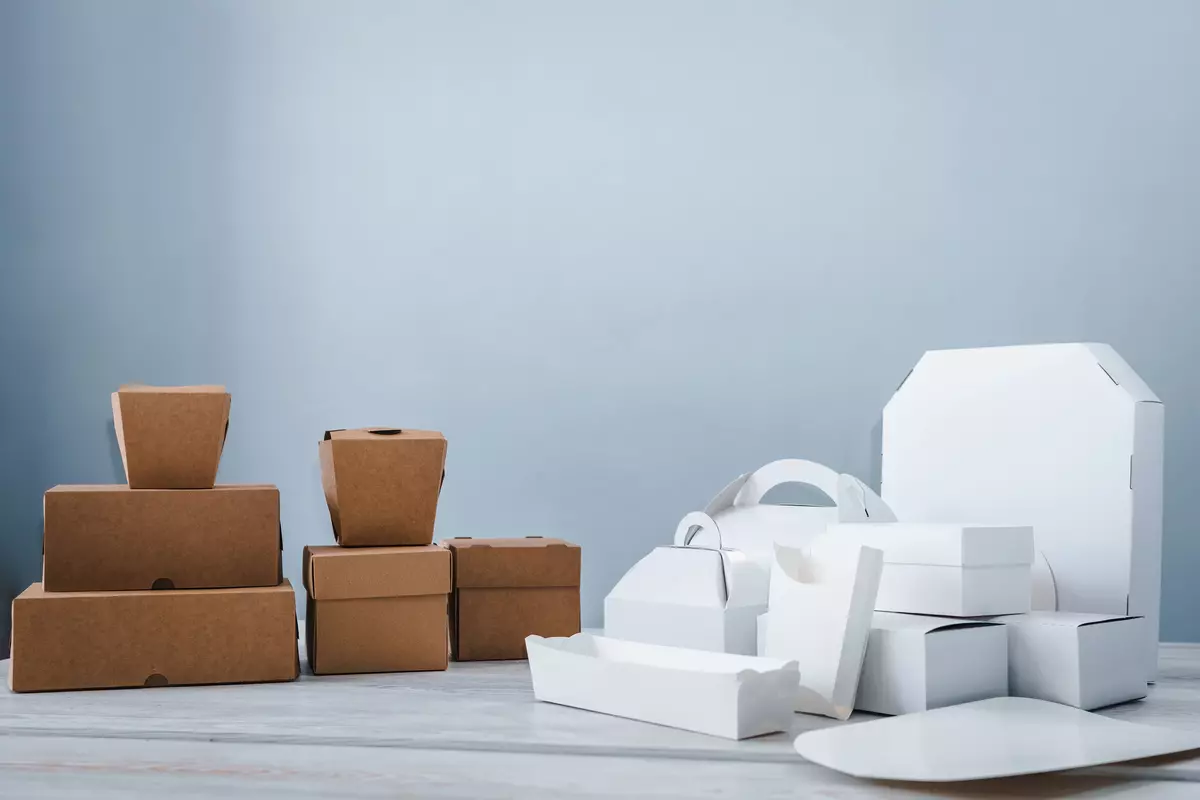 Today's carton packaging market demands more and more personalization of boxes with shapes as diverse as they are varied.
This requires not only ever more flexible folder-gluers but also more flexible box manufacturers that are capable of quickly adapting to their customers' needs in a market where everyone is aggressively competing for the same one goal: More customers.
Custom-tailored boxes are becoming the norm. That's the reality of today's packaging industry.
And what this means to carton box manufacturers is being flexible and agile enough to produce innovative custom-made boxes efficiently while maintaining the lowest possible cost per box.
That is, to get the biggest bang for your buck.
To do so, you must maximize your folder-gluer's productivity.
How so?
Through optimizing your production capabilities.
One of the most effective ways to optimize your production capabilities is by integrating folder-gluer packaging equipment.
Why so?
Folder-gluer packaging equipment will allow you to reach higher packing speeds, reduce your manpower, and boost your folder-gluer's productivity.
And the way they allow you to do so is through partially or fully automating your packing process so that your folder-gluer can produce more — in less time — and with less packing personnel.
At IMPACK, we design and manufacture different types of folder gluer packaging equipment with varying levels of automation. This includes Manual, Semi-Automatic, Automatic, and Fully Automatic folder-gluer packers and peripherals.
🔍 Related: Manual Vs. Semi-Auto Vs. Auto Vs. Fully-Auto Folder-Gluer Packers: Which Is Best?
"But, what is a folder-gluer packer?!"
A packer is one of the 4 main folder-gluer packaging equipment that can be added to a folding-gluing line.
A packer is a system that is installed after the delivery belt of a folder-gluer and it allows you to automate your packing process.
The level of automation a packer can offer always depends on the type of packer you choose and how the packer is configured.
🔍 Related: What is a Folder-Gluer Packer and Do You Really Need One?
For example, IMPACK's most sold machine of all our packaging equipment is the Ergosa packer.
The Ergosa is a Semi-Automatic folder-gluer packer with the performance of an Automatic packer. Compact, highly flexible, and offering several packing modes, the Ergosa is a universal packer that combines flexibility with performance at a cost that won't break the bank.
Challenge #2: Increasing Demand for Orders without Minimum Quantities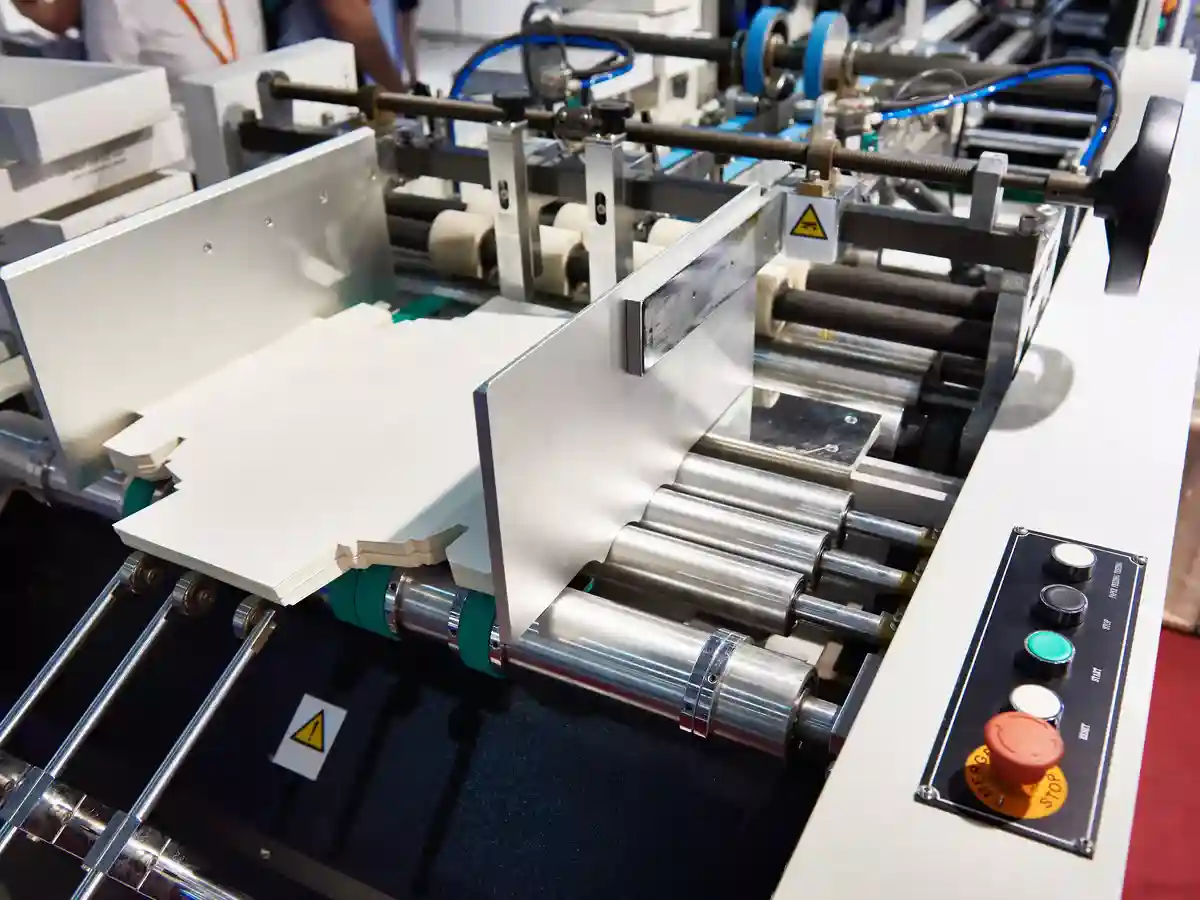 Many box manufacturers are increasingly offering their customers the option of placing orders without minimum quantities.
Whether their customer requests 1 box, 10 boxes, or 30,000 boxes, they are capable of providing and quickly adapting.
Therefore, to ensure longevity in your industry as a box manufacturer, you must be flexible enough to offer the exact quantity of products that your customers are requesting.
Failing to do so will result in your competitors stealing market share.
Whether you're producing small or large series, a single type of box or a varied production, easy or more complex products, IMPACK's Ergosa packer allows you to run any box you shoot through your folder-gluer with short setup times and packing speeds that can exceed 100,000 boxes per hour.
Curious to learn more about the Ergosa packer and the benefits it offers? Find out what the Ergosa packer is and how it can improve your packing process in this easy-to-read article!
Challenge #3: Last-Minute Orders are More and More Common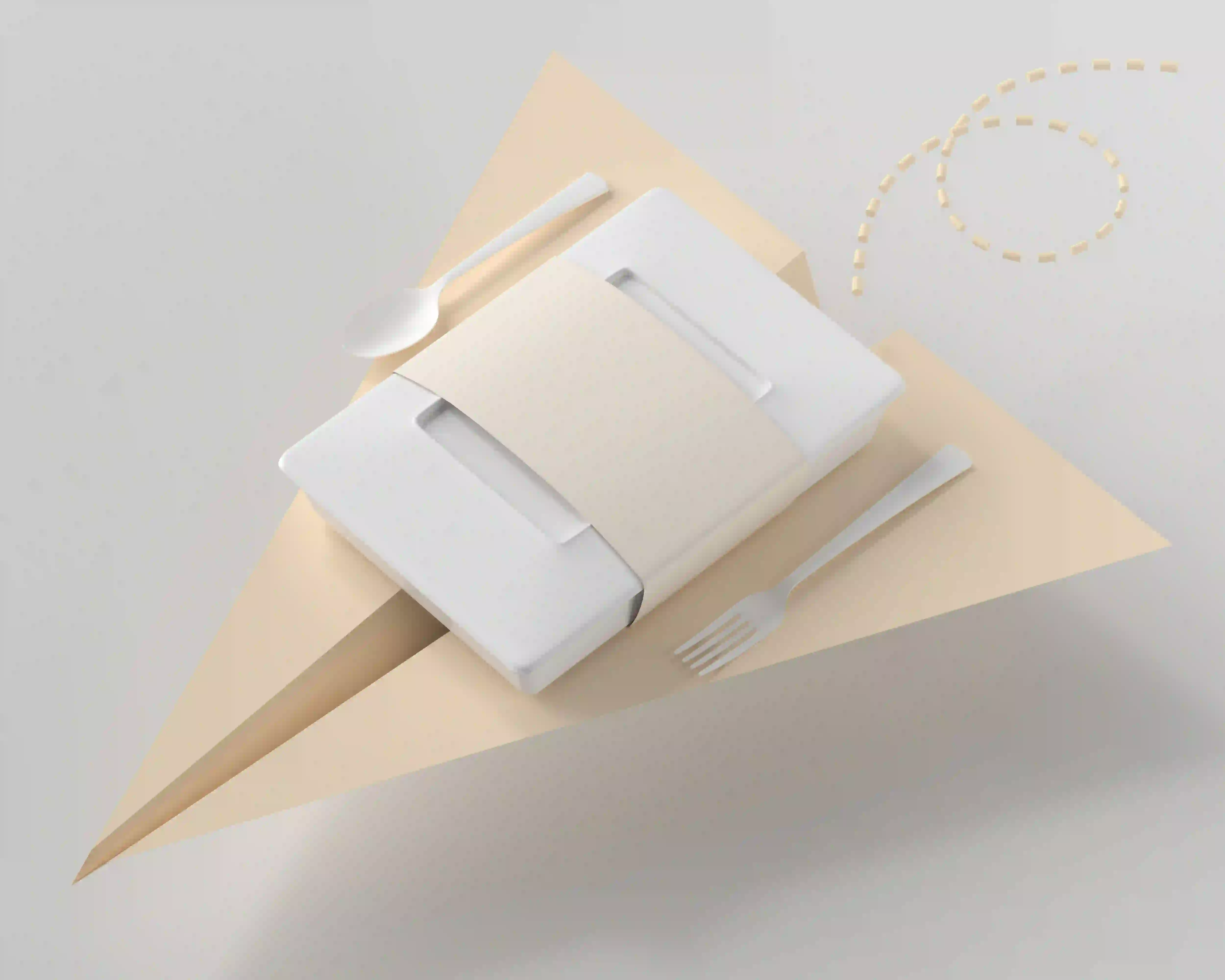 One of the most difficult challenges that box manufacturers face on an ongoing basis is last-minute orders.
It is one that box manufacturers have a love and hate relationship towards.
On one hand, last-minute orders mean more money and more business, but on the other hand, last-minute orders mean more stress and stricter deadlines for everyone.
Last-minute orders are the orders that arrive at the end of the day — totally unannounced — and need to be managed first thing in the morning on the following day.
With those types of requests, your requirements remain the same and your customers' expectations do not change: You must offer high-quality boxes that meet their needs, and on time.
To manage unexpected last-minute orders without risking losing those contracts, or your sanity, you need a high-performance machine that gives you the power of doing things a human can't:
The power of producing more output with fewer packing personnel and faster output with shorter setup times.
And this high-performance machine is a folder-gluer packer.
IMPACK's folder-gluer packers allow you to achieve higher packing speeds, greater output, less manpower, shorter setup times, and ultimately unleash your folder-gluer's full potential.
Learn more about IMPACK's packer options and the benefits they can offer to your packing process.
🔍 Related: What is a Folder-Gluer Packer and Do You Really Need One?
Challenge #4: Losing Contracts on Single & Seasonal Orders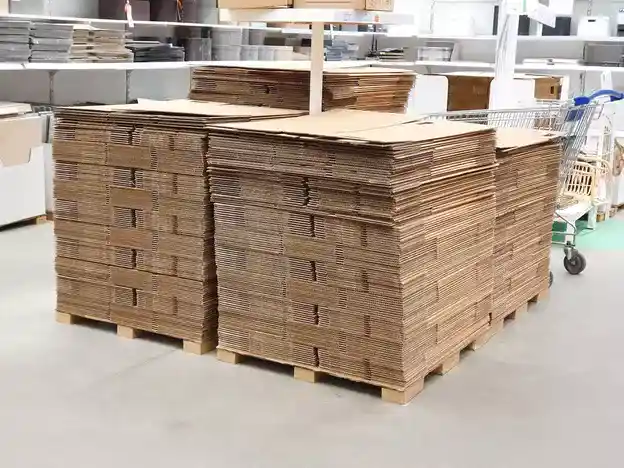 Some products are manufactured regularly and repeatedly while others are small, one-off production runs.
Take for instance seasonal products that are manufactured during Christmas, New Year's, St. Patrick's Day, or at special commercial events. Those products require frequent production changes to your folding-gluing line.
And for those seasonal orders, it is often difficult to justify an investment in a folder-gluer packer since it would not likely yield an interesting ROI.
Unfortunately, this causes many box manufacturers to drop contracts for seasonal orders simply because it just does not prove to be a profitable investment.
And what happens to those customers?
They go to someone else; they go to a competitor of yours.
Sometimes a simple optimization to your folding-gluing line is all that you need.
Whether because of the specific style or format of those seasonal boxes, the orientation of the boxes being packed into the cases may vary and may require adjustments.
For those seasonal orders, sometimes all it takes is integrating a box turner such as IMPACK's IN3 box turner or the other box turners on the market.
The IN3 can be installed directly after your folder-gluer's compression belt and before your packer. This offers you the capability to turn your boxes 90° to the left, 90° to the right, or straight through before packing them into the case.
The IN3 box turner is the most advanced version of the IN series. It turns all formats and types of boxes according to the desired orientation. Ideal with an automatic packer, the IN3 remains fixed regardless of the packing orientation chosen.
🔍 Related: What is a Box Turner and Do I Really Need One?
Video of the IN3 Box Turner in action:
Challenge #5: Maintaining Low production costs without Hurting Your Productivity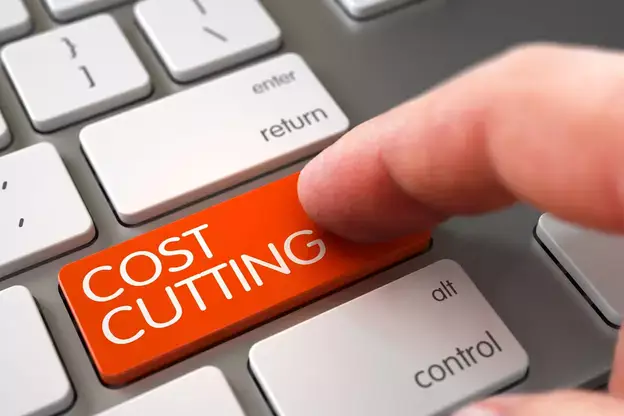 Everyone in the packaging industry is competing for lower production costs.
Lower costs mean greater price markups.
Greater markups mean greater profits.
Greater profits mean business expansion.
Business expansion means happy bosses.
Happy bosses mean getting promoted at work.
And hey, what's not to love about everyone being happy?!
But the billion-dollar question is: How can you lower the cost of your production while continuing to improve your productivity?
The answer is by,
Reducing non-value-added activities
Maximizing efficient machine utilization
Reducing the number of staff per shift
or beginning to automate your packing process.
The last point is the one that has the greatest impact on your cost and productivity.
Automating your packing process partially or fully offers a multitude of advantages.
Typically, automation results in a reduction in the cost of your production which leads to an increase in your productivity and a higher net profit.
"But, should I go for semi-automation or full-automation?!"
Great question! The truth is, there are more solutions than just semi-automation and full-automation.
However, most folder-gluer packer manufacturers won't tell you that because, naturally, they want you to opt for automatic or fully automatic packers that come with a much higher price tag.
🔍 Related: How Much Does a Folder-Gluer Packer Cost?
In fact, there are 4 categories of automation that most (if not all) packers on the market fit within: Manual packing, Semi-Automated packing, Automated packing, and Fully-Automated packing.
And each of those 4 categories includes different types of folder-gluer packers that offer distinct features, benefits, and capabilities.
The article "What's the difference between Manual, Semi-Auto, Auto and Fully-Auto Folder-Gluer Packers" breaks down those 4 types of automation solutions and guides you step-by-step on how to choose the best packer for your production.
At IMPACK, we are committed to providing carton board and corrugated cardboard box manufacturers with innovative packaging equipment that can be easily integrated onto folder-gluers while taking up the least possible space.
This allows box manufacturers to minimize the cost of integration in a given space.
Each and every machine at IMPACK is designed with the company's reality in mind.
We understand that each company's needs are unique and different. Backed with your data, our packaging equipment are custom-tailored to you, for you.
Got questions about IMPACK's packaging equipment and what they have to offer? 📞 Get in touch with an IMPACK Expert and we'll be happy to answer any questions you have and show you how you can become the top speed producer in your market!
Are You Stuck with One or More of the Above Challenges?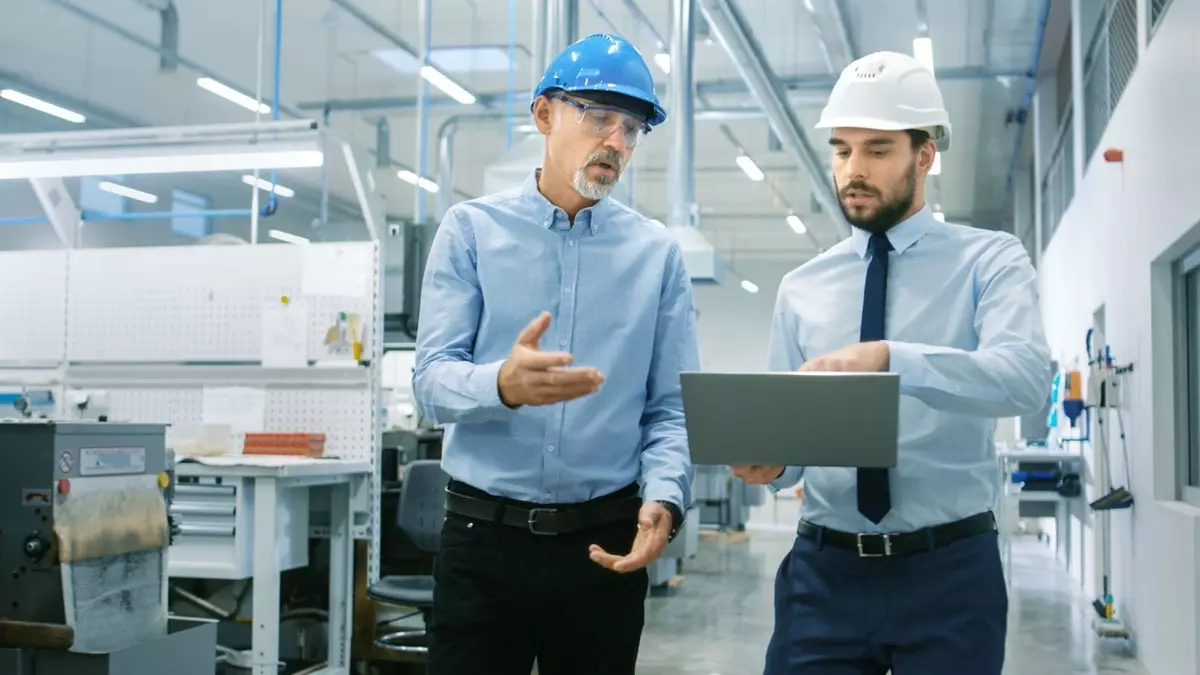 As we saw, carton box manufacturers are confronted with growing pains that this complex industry is continuously bringing forth.
Hence, it is more important than ever for box manufacturers to stay abreast of changes in the packaging landscape and stand out from the competition.
Is your company currently stuck with one or more of those 5 challenges?
👉 Get in touch with an IMPACK expert and we'll show you what your options are to overcome those challenges!
Are you facing a challenge that's outside of this list?
👉 Contact us today and our team of engineers will offer you a FREE, no-obligation, productivity analysis to evaluate where exactly your company is facing bottlenecks and how you can solve them ✅.
It won't hurt to have a quick discussion!
Recommended:
Top 5 Ways to Improve Your Folder-Gluer Productivity with Zero Investment
What is a Folder-Gluer Packer and Do You Really Need One?