5 min read
How a Global Leader of Sustainable Packaging Solutions Boosted their Productivity with IMPACK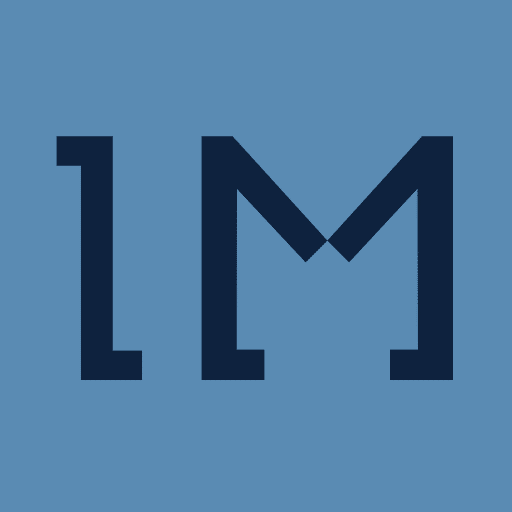 Written by: IMPACK, 14 April 2020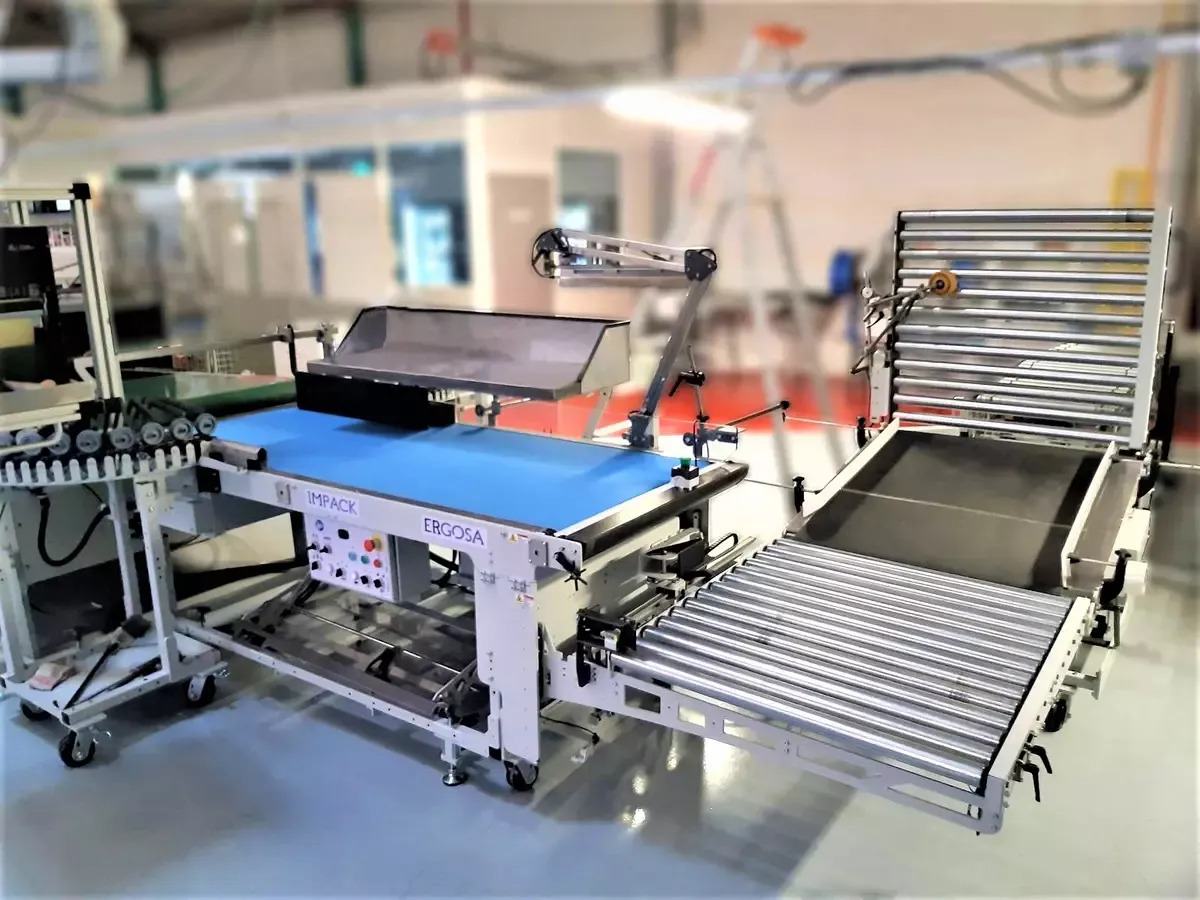 DS Smith is a leading global provider of sustainable packaging solutions, paper products, and recycling services for some of the world's biggest brand names.
They cater, and curate, solutions around their customers' entire packaging supply cycle with particular consideration to their customers' economic, social, and environmental needs.
DS Smith is renowned for offering innovative packaging solutions that improve transport and storage efficiency, enhances retail presentation, and increases product sales. All while placing sustainability, and the protection of our environment, at the forefront of their business strategy.
Backed with 80 years of experience in 37 countries, and counting, DS Smith has seen massive growth in scale alongside a rapid expansion in the scope of their service offerings, areas of expertise, and their ever-evolving capabilities.
To keep up with its monstrous growth, DS Smith is constantly finding innovative ways to meet their customers' specific needs and the market's complex requirements.
And this is how a partnership between IMPACK and DS Smith came together!
A Partnership that Would Last Years🤝
In 2012, we first met Mr. Claude Trudelle, Group Operations Director of DS Smith during the "Drupa." As a former Quebecer, we quickly connected with Mr. Trudelle on a personal level, and he found our product offerings very interesting.
In 2013, this relationship evolved into a potential project for DS Smith's Rochechouart plant. Their project team led this project plan in a very detailed manner and challenged us to customize our machines to meet their company's production objectives.
What could have been seen as a difficult project was seen by our team at IMPACK as a challenge to advance and evolve our product offerings in order to better support our clients.
Since then, we've had a strong partnership with DS Smith for 7 years that is founded on the basis of mutual trust and open communication.
In July of 2013, DS Smith purchased its first semi-automatic folder-gluer packer, the Ergosa C packer from our Ergosa series, for one of its many production lines.
Because DS Smith offers packaging solutions, paper products, and recycling services for a wide range of industries such as the transport, consumer, and luxury industries, they needed an intelligent machine that is versatile, flexible, and capable of quickly adapting to their needs.
"Combining the flexibility of a semi-automatic packer and the performance of an automatic one, the Ergosa series is an economical solution for optimal productivity" says Nicolas Prévot, Head of Maintenance at DS Smith.
DS Smith was so pleased with their first carton packer from IMPACK that they reached out to us a second time in 2015 and a third time in 2019 to acquire their second and eventually their third Ergosa packer.
At IMPACK, we are dedicated to designing innovative and original folder-gluer packaging equipment that helps packaging producers boost their productivity and unleash their folder-gluer's full potential.
And we do that through constant support and maintenance, including years after the purchase and installation of any of our folder-gluer packaging equipment.
To ensure that DS Smith is operating at their maximum possible productivity, we re-visited their facility several times over the years and further optimized their packers so that they're running at full capacity!
As DS Smith Grew, their Machines Grew Smarter ⚙️
👉 July 2013: DS Smith acquired from IMPACK its first Ergosa C packer with an IN3 Box turner.
👉 January 2014: We introduced IMPACK's INTRO and OBS modules.
The INTRO module was integrated to fully automate the counting and separation of DS Smith's batches of boxes. Equipped with a high-precision laser counter and an automatic separation system, the INTRO module allows the operator to receive batches of boxes pre-counted and separated.
The OBS Marking module was introduced to allow DS Smith to apply a light marking with a high-speed sprayer on the counted boxes at the folder-gluer's trombone.
👉

August 2015: DS Smith purchased a second Ergosa C packer with an IN3 Box turner, an INTRO module, and an OBS Marking module. We also made further customizations to their first Ergosa C packer to help DS Smith boost their productivity. This included:
Personalization of the IN3's transfer conveyor to adapt to their cartons' specifications.
Personalization of the IN3's entry section for faster change-overs.
Personalization of the Ergosa C's accumulation conveyor.
👉

January 2019: DS Smith purchased a third Ergosa packer. This time it was our Ergosa A packer combined with an OBP Marking Module.
DS Smith decided to acquire the Ergosa A packer in 2019 because they had limited space availability behind their folder gluer and needed a far more compact and personalized solution.

The Ergosa A fit the bill! Simple, economical, and compact, the Ergosa A is a semi-automatic packer that offers a great improvement in ergonomics and packing speed at a budget.
Personalization of the accumulation conveyor.
Personalization of the lifting conveyor (multiple).
Personalization of the box turner.
And the personalization of a second box turner.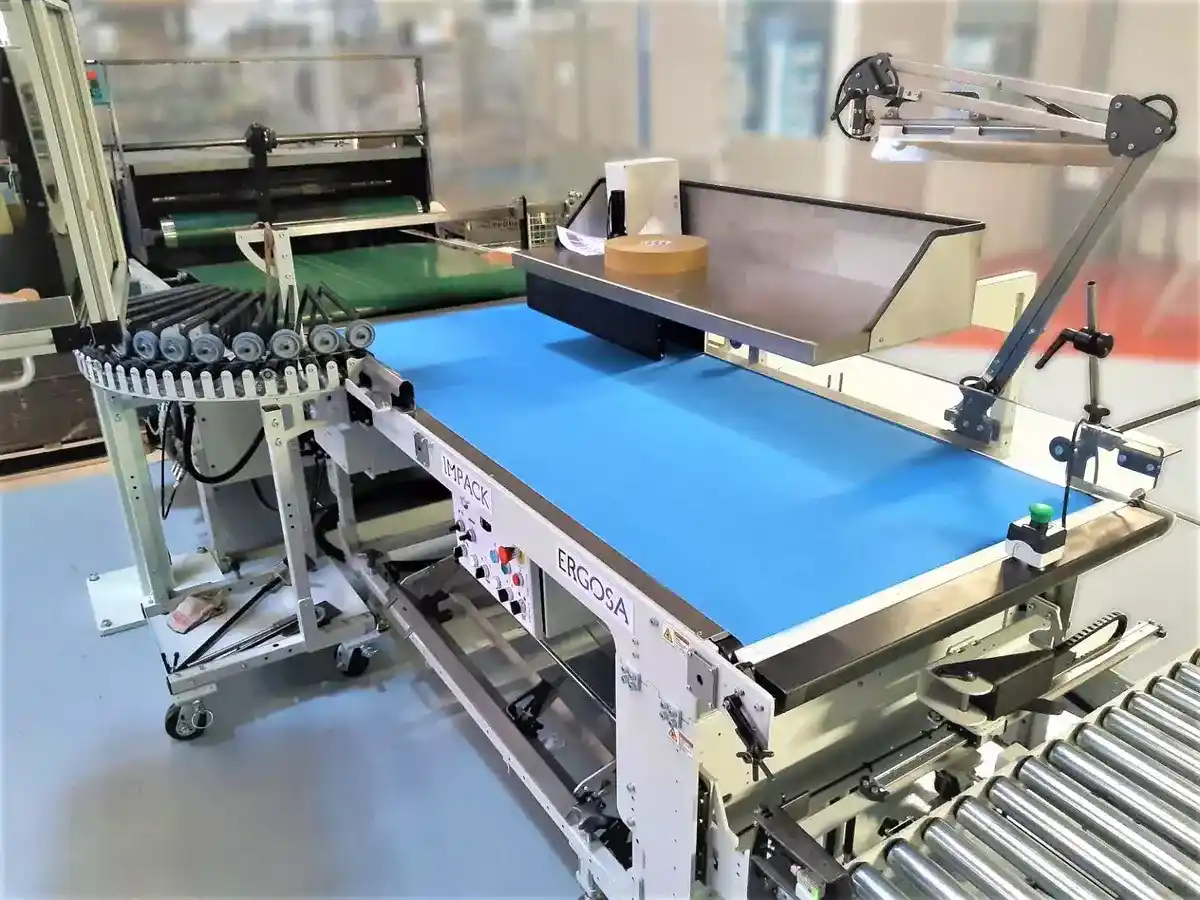 Meet the Ergosa A XL Packer that we custom-built for DS Smith. It includes an IN2 box turner and a 90° case conveyor (right-angled) that was tailored to adapt to DS Smith's requirement for bigger boxes (up to 900 mm). This Ergosa A is much larger than IMPACK's standard Ergosa A's that are designed to be the most compact versions of the Ergosa series.
Why Did DS Smith Choose IMPACK 🤔?
In January of 2020 — Maxime Jacques, Area Sales Manager of IMPACK, emailed Nicolas Prévot, the Head of Maintenance at DS Smith, to talk about why DS Smith chose IMPACK over the competition.
Maxime: "What drove you to opt for IMPACK's products versus any other company?"
Mr. Prévot: "First and foremost, we can say that it is more of a partnership than a customer-supplier relationship. For all of our projects, IMPACK offered us custom-built solutions that were really tailored to the complexity of our products – something a lot of other companies were unable to do.
And beyond the innovative aspect of the machines, the equipment is also very robust and the entire team is truly professional. They supported us with every new project, from the design stage up to reaching the target productivity."
Maxime: "How have the machines helped your company become more productive?"
Mr. Prévot: "The aim of all three projects was to modernize the collection systems that had become a little outdated and(or) were no longer suited to the evolution of our products.
We also wanted high productivity, especially by reducing the number of resources necessary, and without reducing the production speed.
Finally, each new machine has reduced our technical downtime caused by the packing. We have been able to cut back on one resource per shift (8-hour shifts) and we have even improved productivity for certain products.
The ergonomic conditions of the different collection stations have also been improved."
Maxime: "Did IMPACK's after-sales service meet your expectations?"
Mr. Prévot: "We are really happy with the after-sales service. Despite the physical distance between our two companies, IMPACK has always been responsive and attentive.
We received a reply to all of our requests and spare parts were dispatched quickly. We really appreciate the regular visits organized by IMPACK to check that everything is running smoothly with our lines."
Ready to Become the Top-Speed Producer in Your Market 📈?
📞 Get in touch & Let's talk folder-gluer packers!
What's your top concern?
👉 Do you want to increase your folder-gluer's productivity?
👉 Are you interested in learning more about folder-gluer packaging equipment?