One of the Top Questions we get asked here at IMPACK is:
👉 "Will your machine damage or mark my boxes?"
The short answer is no.
As an Area Sales Manager and an IMPACK Expert for Europe, Asia and South America, I get asked this question dozens of times a week.
I get it.
Let's be honest: We all want to make sure that we're getting the best return on our investment, especially when it involves investing from our company's hard-earned money.
And a machine that damages your boxes is hands-down the worst investment you can ever make.
In this video and short article, I will answer this question in the simplest way possible.
Plus, I'll include links to helpful resources, so that you're equipped with all the info you need to choose the best machine for your production.
Will IMPACK's Machines Damage Your Boxes?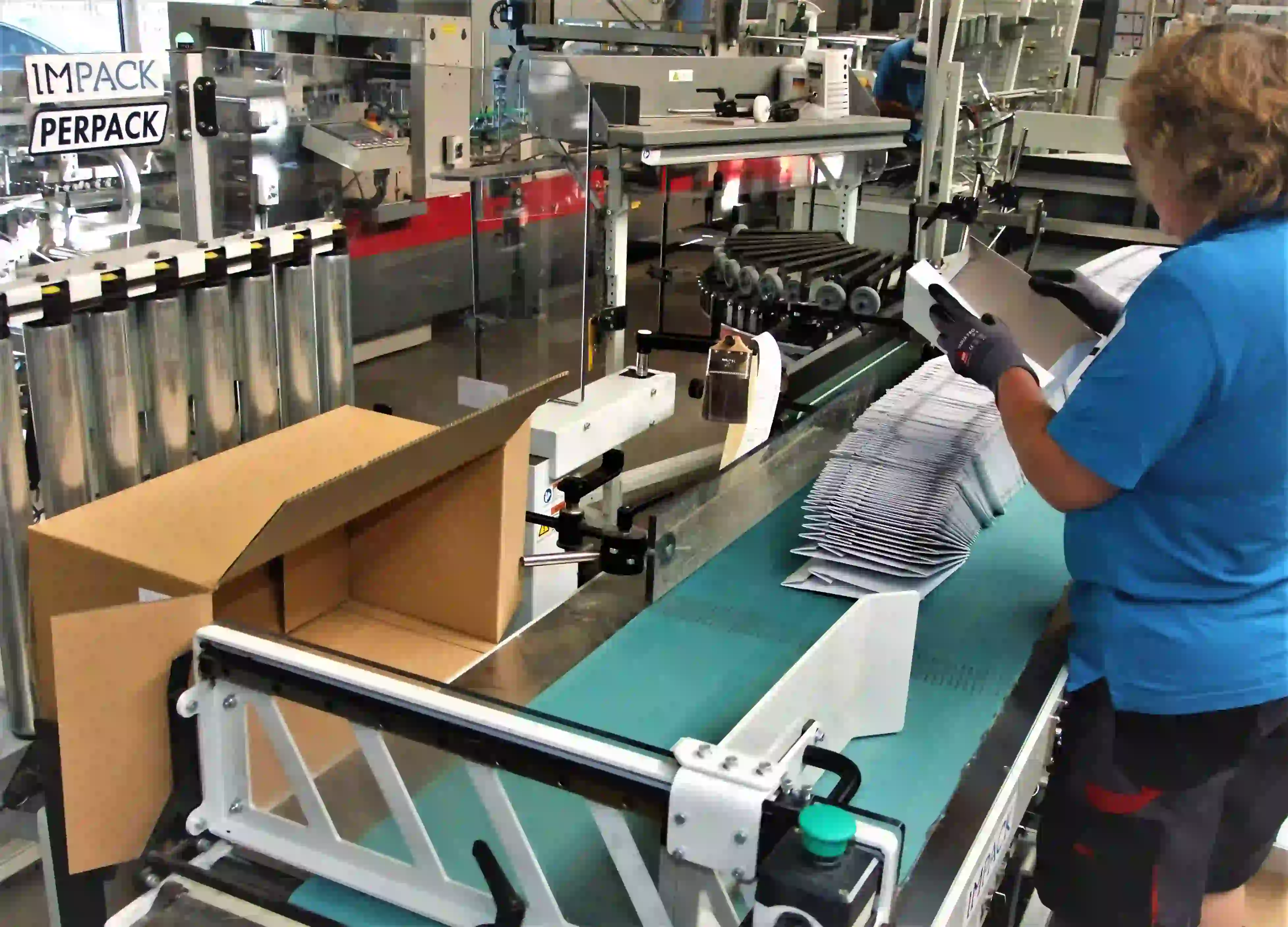 Whether you're considering IMPACK's Ergosa packer, Virtuo packer, Everio stacker, or any of IMPACK's packaging equipment, they are all designed to be compatible with a wide variety of box types, shapes, sizes, and production runs.
IMPACK's 3 main machines are fully compatible with both folding carton and corrugated board.
Our highly experienced engineers and technical experts have an eye for the details that make a difference.
This is reflected in the choice of materials we use and the availability of precision settings that are carefully thought out.
We have clearly built specifications for boxes and cases, and those specifications are a product of constant testing and feedback from real clients.
The specifications are defined to ensure that you achieve maximum productivity with each machine while taking into consideration the dexterity and skills of your operator(s).
We understand that each and every company is unique and different, and hence we design our machines with your data in mind.
To ensure that our machines fulfill your needs, and exceed your expectations, we offer a FREE productivity analysis where we collect data on your production, analyze this data, and build your machine based on this data.
If you're interested in a free productivity analysis, contact us today. We'll be more than happy to help! PS: It is commitment-free and completely free 😉.
The machines we build are equipped with the most optimal materials and settings based on your specific production.
From the Ergosa's choice of accumulation conveyor material, which is used by many of the biggest names in the industry to the belt pressure settings on all our automatic machines to the choice of O-rings material, everything is designed and implemented to keep your boxes safe and in excellent shape.
So, in short, IMPACK's machines cannot and will not damage your boxes.
And that is a guarantee we've stood by for the last 20 years.
What's Next?
Got Questions or Ready to Choose a Machine?
👉 If you've got more questions, 📞 Get in Touch! We'll reach out in less than 24 hours :).
👉 If you're ready to choose your machine, Book an Appointment and we'll offer you a FREE productivity analysis, as well as, show you some of our machines LIVE in action 😉.