5 min read
What Is a Folder-Gluer Machine? (Definition, Cost, Options)
Written by: Hani Hallal, 23 September 2022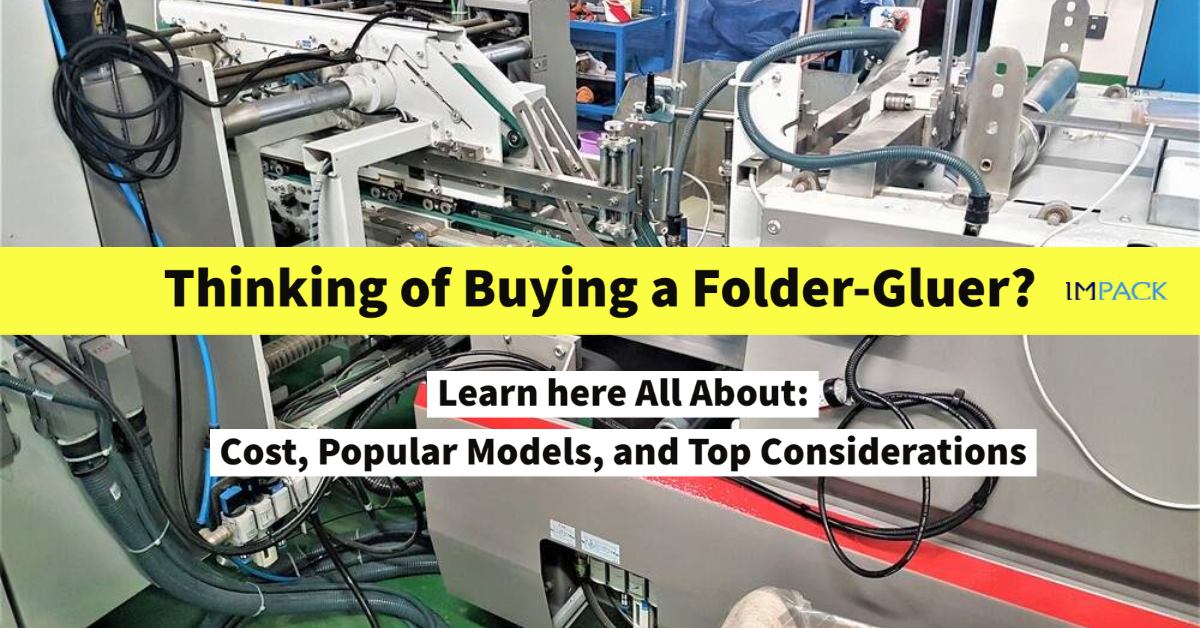 If you're on the market for a new folder-gluer, you're probably here for 1 or more of the following reasons:
You're thinking of adding a new folder-gluer because you need to process different box materials

Your folder-gluer has reached its maximum capacity and you're searching for solutions

You're torn between whether you should buy a new folder-gluer or invest in an automatic case packer
"How did you know?"
I read your mind. Jokes aside, folder-gluer owners come to us, here at Impack packaging, on the daily with those 3 very common problems.
No — we are not folder-gluer manufacturers and we do not sell folder-gluers.
But, at Impack, we manufacture and install packaging equipment around folder-gluer lines and we teach box manufacturers like you how to increase their folder-gluer output, improve their folder-gluer productivity, and reach top packing speeds!
Even if they do not buy anything from Impack packaging.
Hi! Hani Hallal here from Impack packaging!
For the last 2 years, I've spent most of my time researching, interviewing, and sitting down with some of the most experienced experts in the packaging industry. Recently, we had the privilege to sit down with Mario Persechino, one of the most respected names in the folding gluing industry to talk all about folder-gluers.
This article will cover everything you need to know about a folder-gluer: What it is, what the folding gluing process consists of, and how to know whether investing in a new folder-gluer is right for you or a total waste of money.
Skip to Any Section
What is a Folder-Gluer Machine?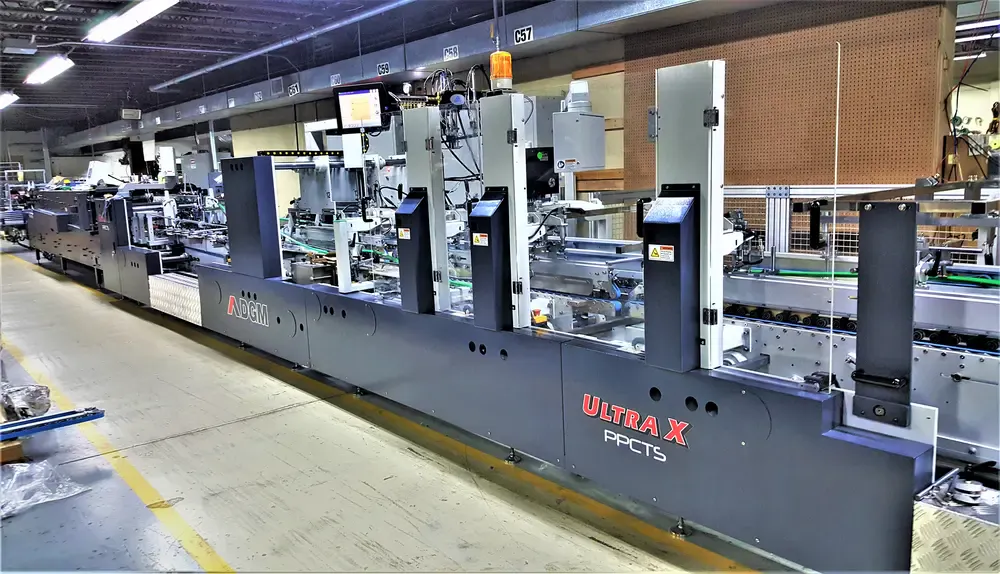 A folder-gluer is a machine that takes a stream of flat open box material (called blanks) that has been produced by a die-cutter and transforms each box into a finished product by folding and gluing the boxes.
Put more simply, a folder-gluer is a machine that automates the folding and gluing of boxes in large quantities.
Who Needs a Folder-Gluer?
Folder-gluers are most popular in industries like printing, packaging, and envelope manufacturing.
Box manufacturers that want to mass produce folded and glued boxes in large quantities need a folder-gluer.
Folder-gluers can process a wide variety of box materials including folding carton, corrugated board, micro flute, and so much more.
Some examples of finished products that folder-gluers make include straight line boxes, 4-corners, 6-corners, crash-lock boxes, envelopes, and sleeves.
How Much Does a Folder-Gluer Cost?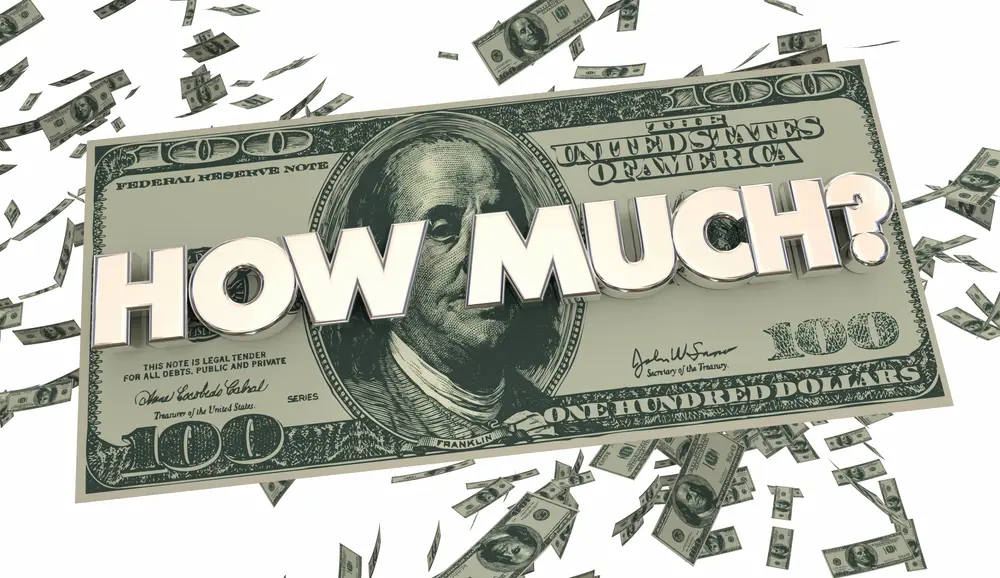 A folder-gluer costs anywhere between $150,000 to $1,000,000+ CAD* depending on the size of the folder-gluer machine, its level of automation, and its capabilities.
The price of a folder-gluer is usually reflective of the technology involved in the folder-gluer model, the finishing details, the place of its production, and the brand name.
*Note: All illustrated costs are in Canadian dollars (CAD). 1 CAD = $0.79 USD. Click on XE.com to open the currency converter in a new tab that you can use as a reference while reading this article.
What Are the Most Common Folder-Gluers?
Some examples of well-known folder-gluers manufacturers include Bobst, Heidelberg, Koenig & Bauer, DGM, AIM / ACE Machinery, Bahmuller, Brausse, and Vega Group (in no particular order).
Most carton box and corrugated board manufacturers that come to us, here at Impack packaging, for solutions have one of the following folder-gluers:
Note: The above folder-gluer models are ranked in alphabetical order and are just some examples of common folder-gluers our clients report to have. There are several other known folder-gluer models on the market.
What Does the Folding Gluing Process Consist Of?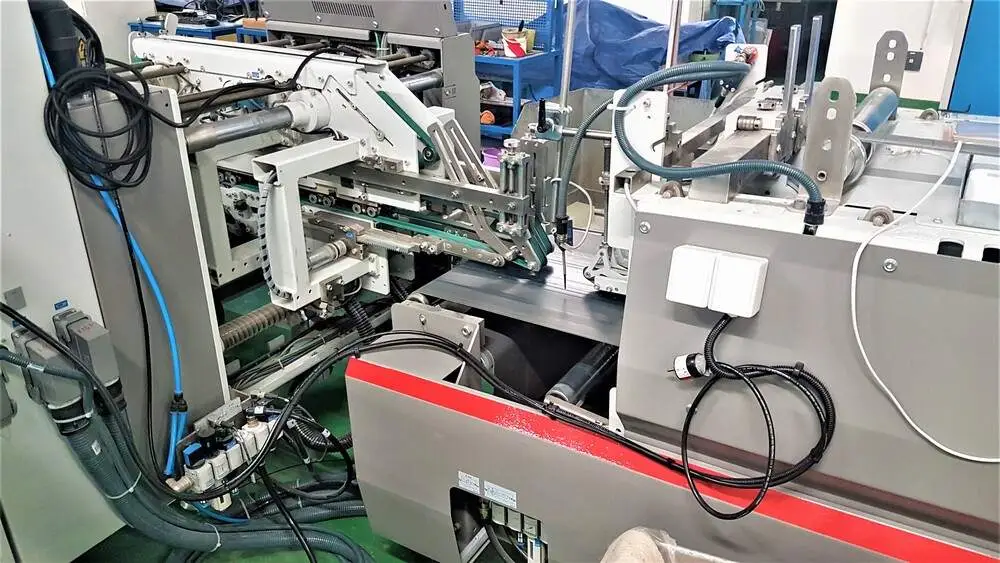 To understand how the folding gluing process works, you need to know the flow of the folding gluing process.
The folding gluing process consists of 5 main sections:
Feeding section
Pre-folding section
Folding section
Transfer section
Delivery section
First, the die-cut and creased box blanks are fed into the folder-gluer machine at the feeding section. The feeding section (or feeder) is located at the start of the flow of the folding gluing process.
This feeder feeds the die-cut and creased box blanks to the pre-folding section which essentially prepares the boxes to be folded.
Next, the folding section folds the box flaps and prepares them for the delivery section.
Guides and rotatory hooks are positioned in different areas in the flow of the folding gluing process to ensure that the box blanks are always positioned in the right place and folded correctly.
The transfer section then transfers the boxes to the delivery section or ejects the boxes if they have not been folded correctly or have other problems.
Finally, the delivery section adds pressure to the stream of boxes to make sure that the adhesive sticks appropriately.
How Many Operators Are Required for a Folder-Gluer?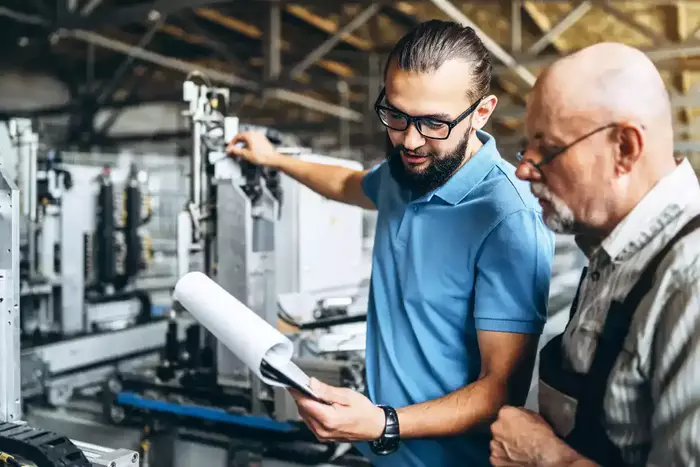 Most, if not all, folder-gluers require only one operator per folder-gluer.
The operator will set up the folder-gluer machine and test it with the box format while fine-tuning all the working parts of the folder-gluer for approximately 2 hours before starting the real folder-gluer production.
Setting up the folder-gluer is the most important and most time-consuming task in the overall folding gluing process.
That said, once the machine is set up and running, the operator simply oversees the folder-gluer production and manages the case packing. In most cases though, another operator — often called a packing person — manages the case packing process.
Many small companies and most medium to large-sized companies automate the entire case packing process using folder-gluer packaging equipment.
We know this because a lot of those companies own Impack packaging's machines. At Impack, we manufacture and install Manual, Semi-Automatic, Automatic, and Fully-Automatic folder-gluer packers, stackers, and more.
🔍 Recommended: Learn more here about Impack packaging's machines and how they can help you dramatically improve your folder-gluer productivity and reach top production speeds.
So, Is Investing in a New Folder-Gluer the Right Move for You?
Now that you have a better understanding of what folder-gluers are, who they are best suited for, their cost, and the folding gluing process, you're probably asking yourself:
"What are the different folder-gluer models on the market?"
"How do I choose the right folder-gluer?"
"And do I really need a new folder-gluer? Or should I consider other options?"
Your Next Steps:
If you're looking to buy a new folder-gluer but you're not sure what folder-gluer model is best for your company, learn here about the different types of folder-gluers on the market and how to choose the right folder-gluer (coming soon).


Now, if you're conflicted on whether you should buy a new folder-gluer or invest in a case packer that automates your case packing process, the resource "Should I Buy a New Folder-Gluer or Invest in Packaging Equipment to Improve my Productivity?" will walk you through, step-by-step, how to make the right decision.


And finally, if improving your folder-gluer productivity without investing a dollar is what you're looking for, here are the 5 Proven Ways to Improving Folder-Gluer Productivity with Zero Investment