Packing requirements sometimes require the boxes to be rotated 180° in order to pack the boxes with an automatic packer. The IN180 box turner rotates all sizes and types of boxes to 180° and has a straight line mode when no turning is needed.
Ideal with an automatic packer, the IN180 remains fixed regardless of the mode chosen (180° or straight line). Comptabile with carton and corrugated board, it self-adusts and can be used with any model of packer, from Impack or from other manufacturers.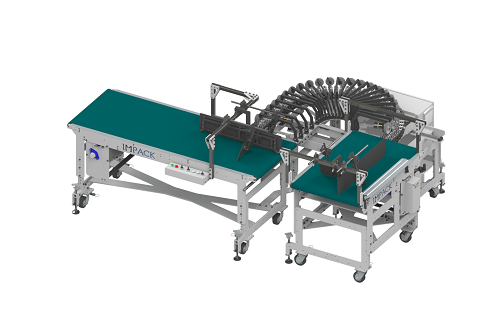 IN180 Box Turner in action
Box dimensions
IN180
Min
75 mm
3 in
90 mm
3.5 in
Max
610 mm
24 in
610 mm
24 in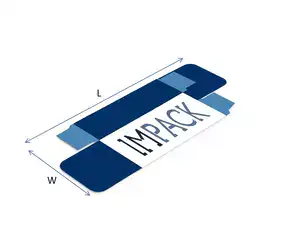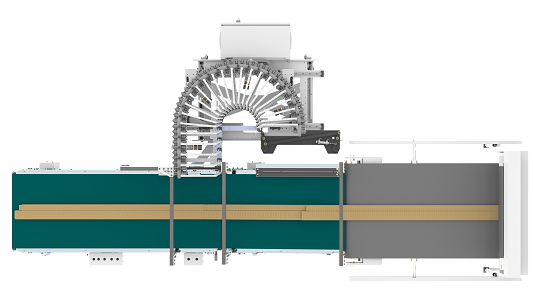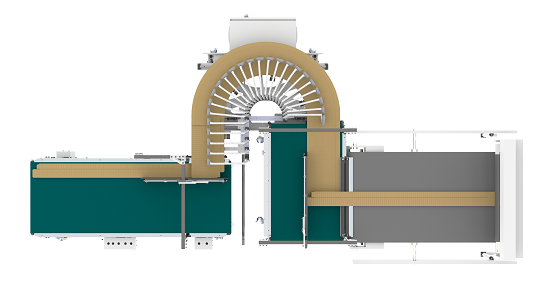 Straight line mode and Turn 180° mode.
IN180 dimensions
IN180
2830 mm
111.5 in
1680 mm
66 in
1235 mm
48.5 in