The IN3 box turner is the most advanced version in the IN series. It turns all formats and types of boxes to the left or right according to the desired orientation. It also has a straight line mode when no turning is needed.
Ideal with an automatic packer, the IN3 remains fixed regardless of the mode chosen (left, right, straight line). Compatible with carton and corrugated board, it self-adjusts and can be used with any model of packer, from Impack or from other manufacturers.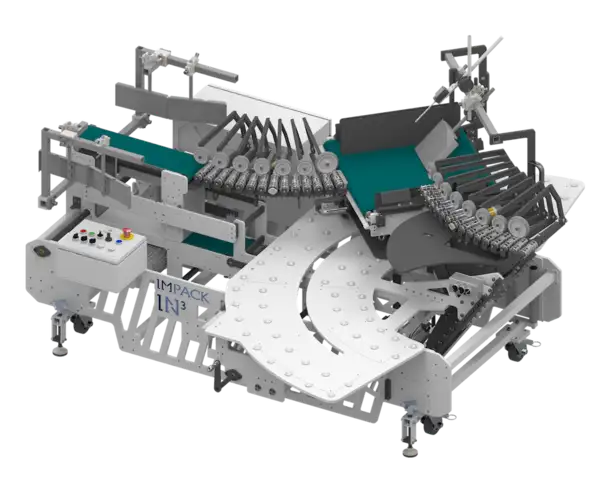 Box dimensions
IN3 STD
Min
100 mm
4 in
125 mm
5 in
Max
560 mm
22 in
610 mm
24 in
IN3 XL
Min
150 mm
6 in
150 mm
6 in
Max
650 mm
25.5 in
700 mm
27.5 in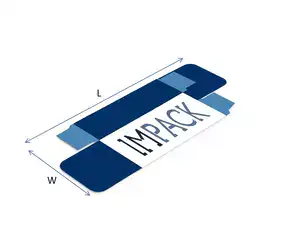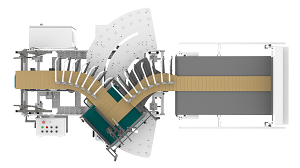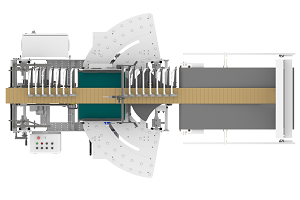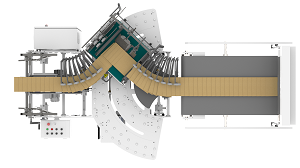 Turn left mode, Straight line mode and Turn right mode.
IN3 dimensions
IN3 STD
2215 mm
87 in
2135 mm
84 in
1100 mm
43.5 in
IN3 XL
2675 mm
105 in
2435 mm
96 in
1305 mm
52 in