Inverter module for crash-lock bottom corrugated board boxes.
With its unique design, the Alterna inverter module is for turning crash-lock bottom boxes made of corrugated, micro-corrugated, litho-laminated board or heavy carton board. Combined with an automatic packer or an automatic banding machine, the Alterna allows speeds of 30 batches a minute (more than 25,000 boxes an hour). Whether it is in inversion mode for crash-lock bottom boxes, in turning mode (left or right) for straight line boxes, or straight line mode (when inversion is not required) they will considerably increase your folding-gluing line's productivity.
Box dimensions
Alterna
Min
200 mm
8 in
200 mm
8 in
Max
650 mm
25.5 in
650 mm
25.5 in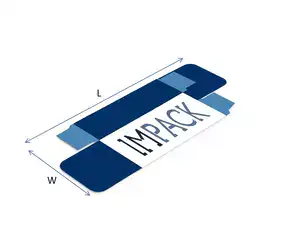 Alterna dimension
Alterna
3490 mm
137.5 in
2450 mm
96.5 in
1270 mm
50 in
Batches of 10 or more boxes. Up to 30 batches per minute.
Are you interested to learn more?