2 min read
Impack's New Folder-Gluer Packaging Equipment Innovations Make Noise in the Packaging Industry [2023]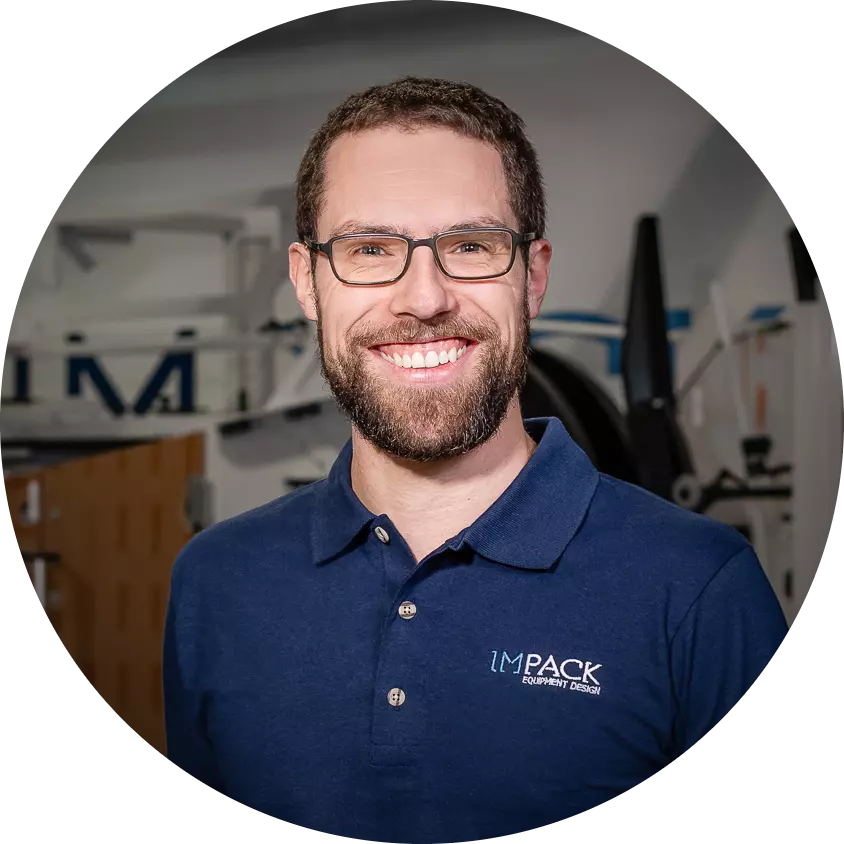 Stefan Badertscher : 13 October 2022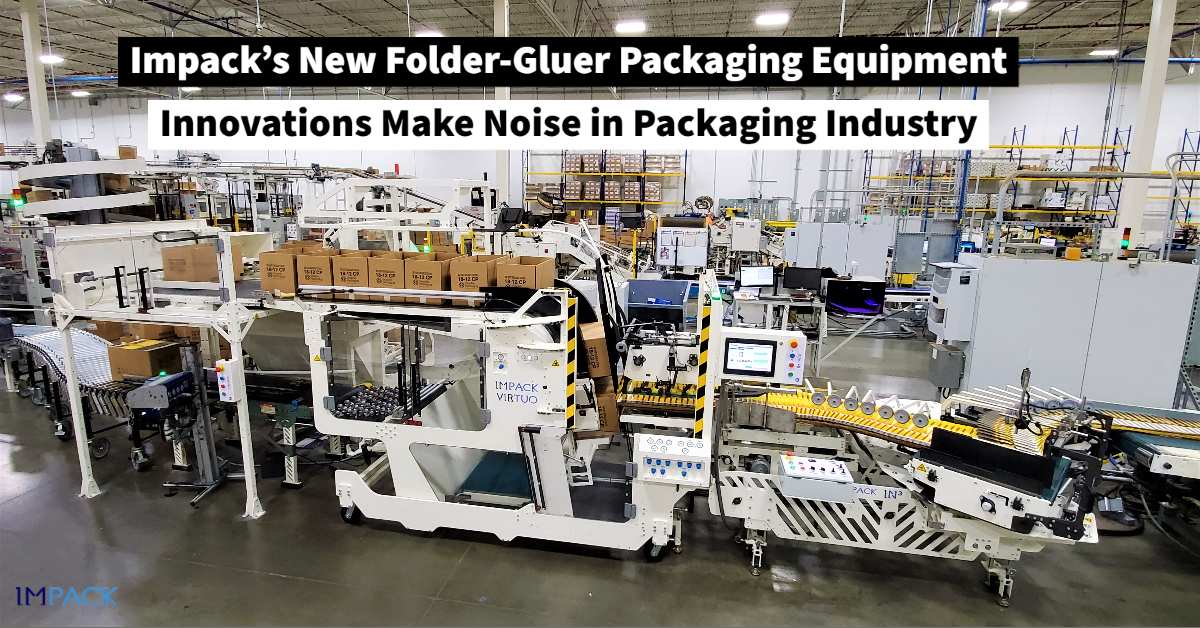 Today's cardboard packaging market demands more and more personalization with shorter production runs and boxes with shapes as diverse as they are varied.
As a result, carton box and corrugated board manufacturers have been forced to quickly adapt to producing a wide and diverse variety of box formats, fulfilling last-minute orders, and producing special boxes for seasonal events all while attempting to keep costs down.
This requires not only ever more flexible and high-performing folder-gluers but also the installation of folder-gluer packaging equipment after the folder-gluer to automate the entire case packing process.
Impack packaging manufactures and installs folder-gluer packaging equipment for carton and corrugated board manufacturers around the world.
With over 500 machines installed in more than 27 countries and counting, Impack helps box manufacturers automate their case-packing process on a budget.
Impack Packaging's Latest Innovations:
The INH Box Turner is the most compact Helicoidal Turner in the world with the latest box-turning technology on the market (as of 2022). The INH is one of the only box turners in the world that can turn your boxes 90° while keeping the folder-gluer packer in alignment with your folder-gluer.
This means that none of your equipment will have to be positioned sideways or angled 90° to the left or right. Your boxes will continue in the gluing direction of the folder-gluer and the equipment will not require additional space.
The INH Box Turner combined with Impack's Ergosa packer is one of the most versatile and top-speed folder-gluer packers in the packaging industry.

👉 Learn more here about Impack packaging's INH Box Turner.
👉 Learn more here about Impack packaging's Ergosa packer.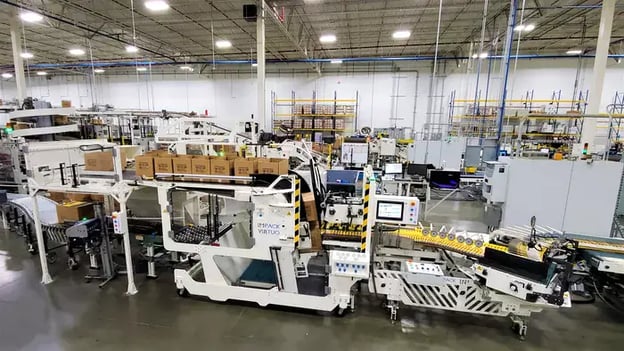 Impack packaging's Virtuo + ACF packing system is a combination between Impack's Virtuo packer and an Automatic Case Feeder (ACF). The Virtuo + ACF packer is the only 100% Fully Automatic yet versatile packer that exists in the world for both carton and corrugated boards. Combined with the IN3 Box Turner, you can decide what packing orientation is best for your boxes.
The Virtuo + ACF feeds the folder-gluer packer with empty cases, manages the filled cases, and seals the filled cases 100% fully automatically without requiring the presence of any humans while running. The Virtuo + ACF packer can process a high speed of up to 8 cases per minute.
👉 Learn more here about Impack packaging's Virtuo Packer
👉 Learn more here about Impack packaging's Virtuo + ACF Combination
Next Steps
Interested in getting more info about Impack? Learn more here all about Impack packaging.

Curious on what packing systems does Impack offer

for folder-gluers? Discover here Impack's 3 main folder-gluer packers, their features and benefits, and how you can double your speed and cut down your packing staff to zero with Impack's machines.



Got more questions or want to see Impack's machines in action?

Book an appointment with an Impack Expert today and we'll offer you a FREE production analysis. No commitment required.