3 min read
Corrugated Cardboard & Carton Box Formats on the Packaging Market
Hani Hallal : 28 October 2022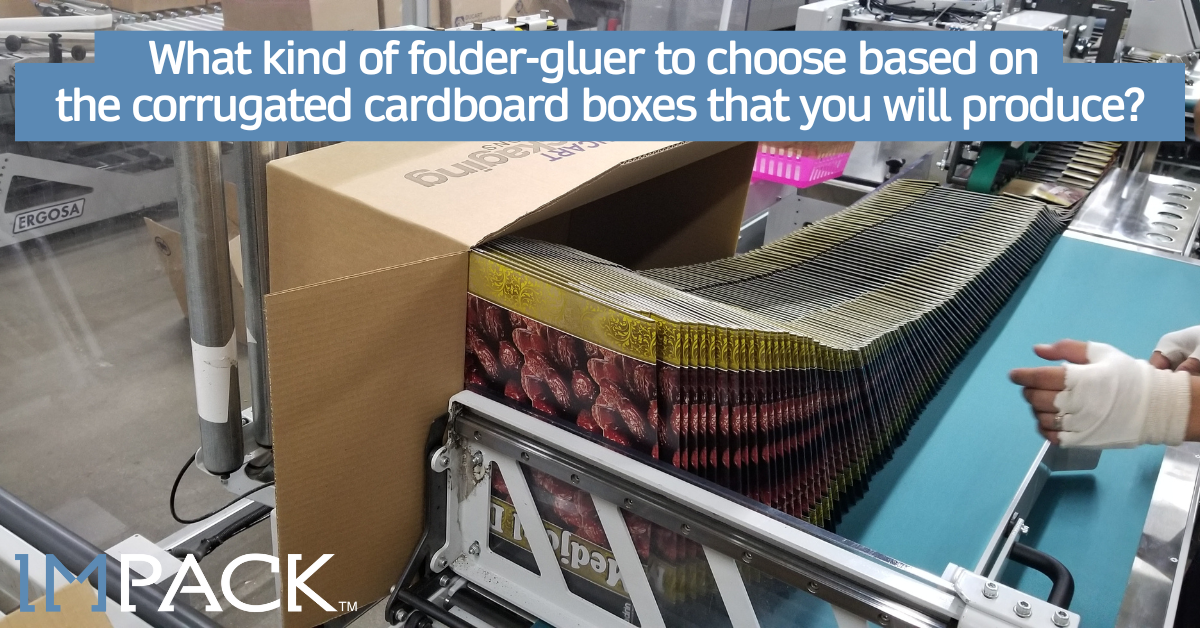 If you're searching the web looking to see what kind of boxes are being produced on the packaging market, you're probably here for 1 or more of the following reasons:
You're thinking of buying a new folder-gluer machine because you want to dive into the world of packaging.

You already own a folder-gluer machine and you are interested in purchasing a new one to increase your productivity.

You want to learn all the facts related to folder-gluers before making your purchase.
Here at IMPACK packaging, folder-gluer owners come to us on a daily with these questions.
No — we are not folder-gluer manufacturers and we do not sell folder-gluers.
But, at IMPACK, we manufacture and install packaging equipment around folder-gluer lines and we teach carton box manufacturers like you how to increase their folder-gluer output, improve their folder-gluer productivity, and reach top packing speeds!
Even if they do not buy anything from IMPACK packaging.
Recently, we had the privilege to sit down with Mario Persechino, one of the most respected names in the folding gluing industry to talk all about folder-gluers.
This article will help you understand the different carton box formats that circulate on the market, and it will help you understand what kind of folder-gluer serves you best based on the corrugated cardboard boxes that you will produce.
There Are 300 Different Corrugated Cardboard Box Formats on the Market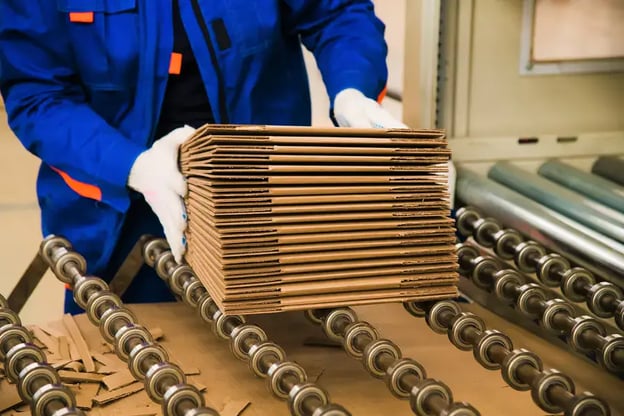 You see, there are over 300 different standard carton box formats circulating on the packaging market.
I know, that's a lot. But you don't necessarily need to memorize all of them.
You probably won't ever produce half of the 300 carton box formats, and that's because you won't have to.
Technically, there is an infinite amount of carton box formats that exist on the packaging market, as long as someone can imagine it, they can customize a cardboard box format to their liking and produce it as many times that they want.
What's more, custom-made cardboard boxes are increasingly becoming common on the market and it's one of the many hurdles that packaging companies must overcome.
If you want to learn more about the upcoming challenges carton box and corrugated board manufacturers in 2023 face, read this article "4 Challenges Carton and Corrugated Packaging Companies Are Facing in 2023".
Nevertheless, practically any carton box format imaginable can be produced.
Most boxes produced on the market are either carton boxes or corrugated boards, but in 2023 you will see more and more boxes being made with a variety of materials, even plastic sometimes.
What Kind of Corrugated Box Can My Folder-Gluer Produce?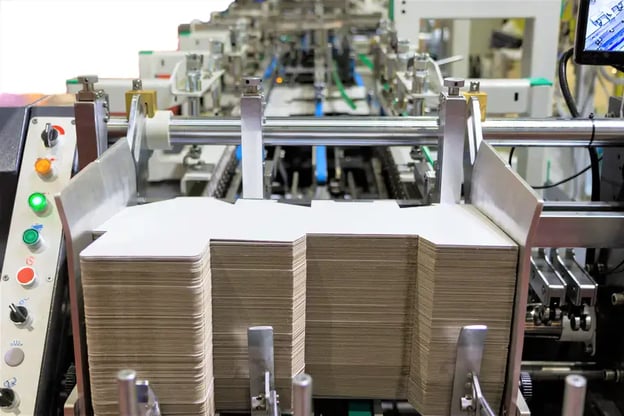 The answer is simple and it'll always be the same: your folder-gluer can produce any carton and corrugated carboard box format you can imagine.
That's right, your folder-gluer will be able to produce any of the 300 standard carton box formats on the market, and no, your folder-gluer operator does not need to know all the 300 standard carton box formats to produce them.
However, as mentioned above, you probably won't ever produce half of the standard carton box formats on the market.
As folder-gluer machines evolve and technology becomes more advanced, the possibilities will be endless. If you want a list of the most common folder-gluers on the market, read this resource and you'll learn about the costs and different options of folder-gluers on the market.
In the end, the carton box format won't dictate what kind of folder-gluer you need to purchase, but rather understanding your production needs as a whole will dictate what's best for your company.
How many carton and corrugated cardboard boxes and how many different kinds of carton and corrugated cardboard boxes you need to produce will determine what kind of folder-gluer machine will best serve your company.
Should You Buy A New Folder-Gluer?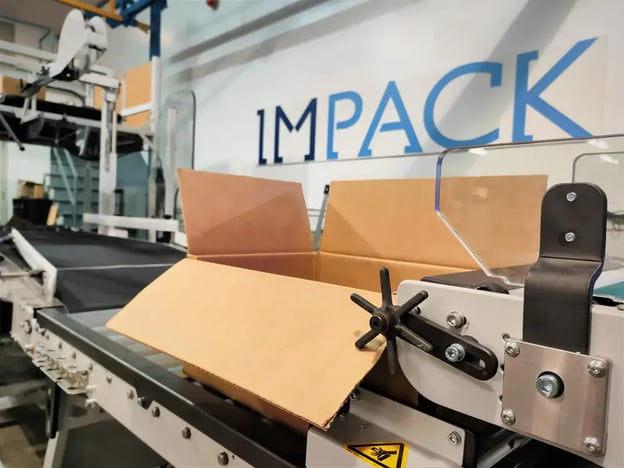 Now that you have a better understanding of the different kinds of carton and corrugated cardboard boxes on the market and that every folder-gluer machine on the market is capable of producing them, you're probably asking yourself:
"What is the folding and gluing process of a folder-gluer machine, and what are the costs of a folder-gluer?"
"How do I choose the right folder-gluer for my company?"
"And do I really need a new folder-gluer?"
Your Next Steps
If you're looking to buy a new folder-gluer but you're not sure what the folding gluing process looks like, the resource "What is a Folder-Gluer Machine? (Definition, Cost, Options)" will give you all the answers you need.

Now, if you're looking to know how to choose the right folder-gluer for your company, then here is an article to help you rationalize your company's production needs. (coming soon)

And finally, if improving your folder-gluer productivity without investing a dollar is what you're looking for, here are the 5 Proven Ways to Improving Folder-Gluer Productivity with Zero Investment.